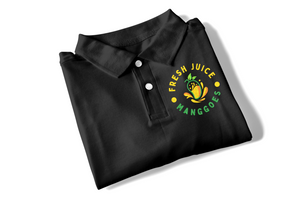 Turn any design into a custom t-shirt! Printed in full color on your own shirt! No Minimums & No Setup Fees.

Upload your custom artwork
for your one of a kind shirt design,
drop off your shirt
and
we will print your design
onto your shirt!
Pocket Size is 5x5 inches. Anything larger than that, is a regular shirt sized print. 
Full Color Print on Shirt (Pocket size)
Specify the size of your artwork in the notes. 

Pocket size 4"x4" inches.
No Minimums
No Set-up Fees
Printed on your own shirt!
3-5 business days (includes printing & local delivery) Address for dropping off your shirt will be provided in your order confirmation. 
Usual location is Left Chest, if you desire a different location, please add it to the comments. 
🎥 See the process on our Instagram Page! @Fidjiti
🎨 Artwork: If the background of the image is not transparent, please select "Remove Background" to cart. Your artwork must be print ready, at the size you want it to be printed. Please ensure that your background is 100% transparent otherwise all artwork will be printed the way we receive it. Failure to supply a print ready PNG file will result in your order being delayed until the correct file is submitted.

IMAGES WE ACCEPT FOR PRINTING ON SHIRTS
We recommend images to be in PNG format. 300 DPI resolution is suggested for a good quality print.
Please remove the background before sending us the image. If you need us to remove the background, just select the background removal option.

Add the qty of the same shirt at checkout, or add another shirt to your cart and upload your new artwork for the new shirt.