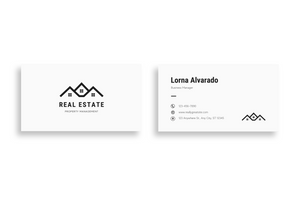 Black & White Business Cards are Printed on Bright White Smooth double thick 120lb Laser Cardstock for the sharpest color and awesome feel!
Print to bleed when 10 on a page.
DOUBLE-SIDED Crisp Black and White  Prints
Includes Cutting!

Standard 2x3.5" inch Rectangle Business Card
Add the qty of cards you need in increments of 10. For example: 3 qty added to your cart = 30 business cards.
🎨 Artwork: How does your artwork look? Already have all 10 on a page? Or do you have just 1 business card and need us to put 10 on a page for you? (make your selection below) We recommend files be 300 DPI resolution or more, to ensure a great print. Double-Sided Cards will need a 2 page PDF or a zipped file with 2 images in them of your business cards.